Category
Toppings
What is a dessert without a tasty topping? In this category you will find the most delicious Asian toppings.
Check all toppings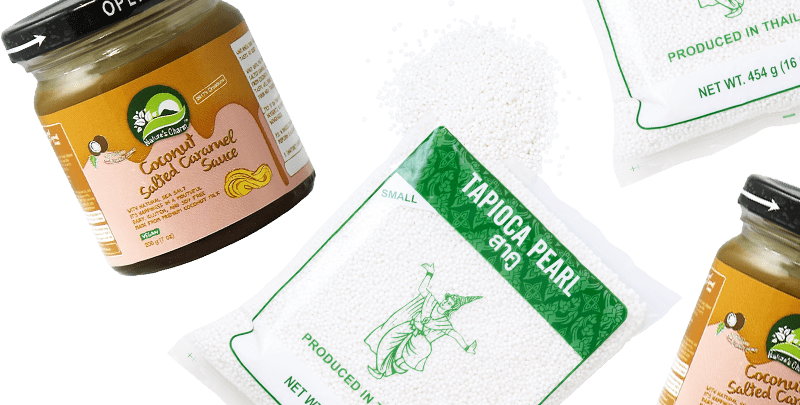 All Toppings
Discover the Uniqueness of Asian Toppings
Experience the extraordinary taste of Asian Toppings, where a fusion of flavors and textures come to life. These toppings, whether savoury or sweet, provide a combination of sensational flavor profiles. Originating from multiple culinary traditions throughout Asia, they are often used as the perfect complement to a wide array of dishes. From sprinkling salty sesame seeds on a warm bowl of rice, drizzling gooey hoisin sauce on spring rolls, to adding a punch of wasabi onto freshly made sushi - the possibilities are as diverse as the Asian continent itself. Each brings a distinct layer of complexity to the dish, enriching the overall dining experience and taking it to a whole new level. Asian toppings aren't just add-ons, they are a gastronomic journey. So, rediscover your food with our range of Asian Toppings, as they hold the power to transform your meals from ordinary to exceptional.
Unearth the Magic of Asian Toppings
Immerse your palate into a flavorful journey with our hand-selected variety of Asian toppings. Authentically sourced, these toppings primarily consist of authentic ingredients like spicy kimchi, crunchy tempura flakes, savory sesame seeds, and umami-rich nori strips. Unleash the chef within you as you sprinkle them onto your favorite sushi, ramen, or stir fry. Not only do these Asian toppings enhance the taste, but they also provide you essential nutrients. Vibrant, versatile, and packed with flavor, they add an exotic touch, making your regular meal an extraordinary culinary experience.
Master the Art of Preparing Asian Toppings
<p>Infuse your dishes with a taste of the East using our quality Asian toppings. Hand-picked and crafted with a blend of traditional methods and modern techniques, our Asian toppings add depth to your culinary creations. Be it sushi, noodle bowls, stir-fry, or a simple salad, our versatile toppings, like toasted sesame seeds, crispy onions, or pickled ginger, elevate your dish to a gourmet level. Cook confidently knowing each ingredient is authentic, enhancing your recipes whilst boosting SEO value for your food content. Bursting with flavor, these toppings perplex your taste buds and leave a memorable impression.</p>