Category
Rice and Rice Products
In Asia, rice is part of the basis of almost every meal. In our assortment you will find, among others, the most popular types of rice Jasmine rice and Basmati rice, as well as Sushi rice, black rice, sticky rice and various special and differently colored rice types.
Check all rice and rice products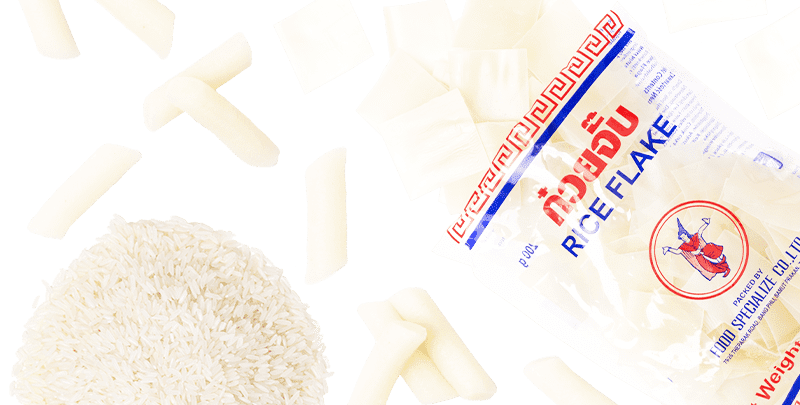 Popular Rice and Rice Products
All Rice and Rice Products
98

Rice and Rice Products found
Rice
Rice can be considered a kind of grain. Together with grains, legumes, pasta and potatoes they complete the whole category. Rice is a healthy food variety and can be eaten daily in various dishes. Rice consists of carbohydrates and many other healthy nutrients. There are different kinds of rice available such as brown rice which contains a lot of fiber giving you a satisfied feeling.
Rice: popular throughout the whole world
Rice is widely eaten throughout the whole world. It not only is a very popular kind of food, large parts of the world are also dependent on this food source. Rice is considered one of the most important kinds of food to many people. For this reason it was manipulated by many and we are offering you the chance to buy it fair trade. This means the farmers throughout the world receive an honest price for their product, allowing them to build a life for themselves. Different brands work very hard to ensure they only sell fair trade products, such as EKO, Europees biologisch and Fairtrade Max Havelaar.
What is it made of?
It is a kind of grain which just like all other grains belongs to the grass family. It is ideal to cook with, but it is also ideal for other dishes. Such as:
Puffed rice: grains are frequently used in cereals and waffles
Japanese savory snacks: (baked) snack made from the dough
Crackers: baked crackers, made from the dough
Flakes: steamed and crushed ricegrains which are roasted
Mihoen: Variaty of vermicelli made from rice flour. Delicious in spring rolls and soup.
Origin
At Asian Food Lovers we strive to select only the best kinds of rice for you. This ensures all of your meals will be even more delicious and special. Besides various kinds of rice, you will also find other products which can definitely not be missing in your kitchen cupboard such as; noodles en kokosproducten. Are you curious about the Asian cuisine? Then you are at the right place. Have a look around on the website and be surprised by our extensive assortment.