Category
Snacks and Prawn Crackers
Asian snacks come in many shapes, flavours and sizes! In this category, you will mainly find well-known snacks such as rice crackers, crisps and crackers, but also Asian sweets and, for example, dried seaweed snacks.
Check all snacks and prawn crackers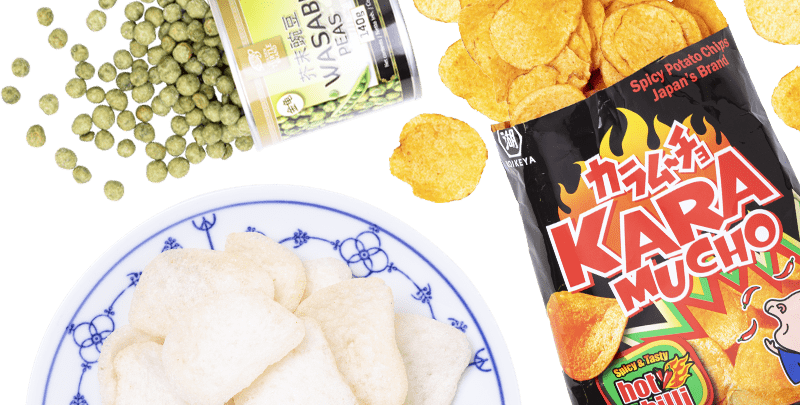 Popular Snacks and Prawn Crackers
All Snacks and Prawn Crackers
251

Snacks and Prawn Crackers found
Prawn crackers
Prawn crackers always add something nice to your dinner. It is eaten as a side dish or as a snack. Often upon entry of an Asian restaurant prawn crackers are served before you receive your meal. Prawn crackers are available in many different kinds, all cooked in different ways. In the Netherlands we know different varieties with the most famous one being made with flour and prawns. We also know this kind by the name Oedang, or naturel. In Indonesia they eat many different kinds of prawn crackers; they have tens of hundreds of varieties.
Different kinds of prawn crackers
There are many different kinds of prawn crackers available. Below you can find a small overview of the more popular kinds of prawn crackers:
Palembang
Cassave, vegetarian
Potato crackers
Ikan, fish based
Garlic crackers
How are prawn crackers made?
Prawn crackers consist of fish, with as base prawns. These are cleaned to ensure only the tender part of the fish remains. This meat is then ground to a paste. Combined with flour it is then steam in the shape of a bread loaf. Slices are then cut of this loaf and fried. The prawn crackers sold in shops consists of little to no prawns and is mainly made of flour.
Asian Food Lovers
Become familiarized with the Asian cuisine by using our online Asian shop! Asian Food Lovers ensures you receive your order rapidly allowing you to get started quickly! We will introduce you to new Asian products and allow you to try everything. Read here all the information you need to make a decision about the products of your choice, such as noodles of Aziatische sauzen. Do you have any questions about our assortment? Please contact us and we will be happy to help you. Be surprised by the many possibilities at Asian Food Lovers and order your Asian essentials online today!