Category
Snacks
In Asia, they love snacking! Just like us, of course. In this category, you will find Asian chips, rice crackers and sweets, among others! Check it all out in this category.
Check all snacks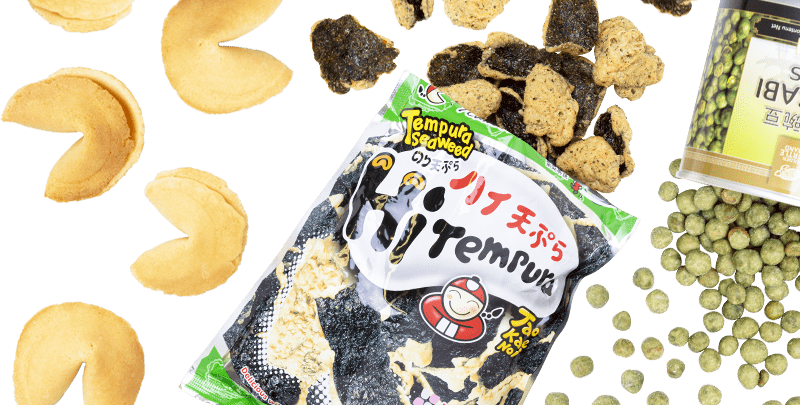 All Snacks
Experience the Authentic Taste with Prawn Crackers Snacks
Immerse yourself in an enjoyable snacking experience with our high-quality Prawn Crackers Snacks. Elevating your savoring journey to new heights, these snacks combine the genuine richness of prawn flavor with a delightful crunch in each bite. Crafted from select quality prawns and other finely picked ingredients, these snacks offer a taste that's incredibly authentic and heartily satisfying. Each mouthful entices your taste buds with a savory burst and a crunch that's deeply addictive in its peculiarity. Moreover, these Prawn Crackers Snacks are suited for various occasions - be it impromptu get-togethers, movie nights, or to quell sudden hunger pangs. Also, our snacks are made considering the standards of quality control, thereby adding to your guilt-free indulgence. Bring home the Prawn Crackers Snacks and dip into an ocean of flavor unparalleled in its substance and richness.
Exceptional Prawn Crackers Snacks Ingredients
Our prawn crackers snacks are a culinary marvel, perfected with a blend of premium quality spices and prawns. Each bag is bursting with flavors, brought forth by the delicious, ocean-fresh prawns which are the primary ingredient. Brewed with traditional methods, these snacks preserve aromas that encapsulate the true essence of marine-based cuisine. Cascading through their burstiness, you derive an elemental connection with Eastern gastronomy in each bite. Vegetarian-friendly, MSG-free with zero trans fats, they provide a crispy, healthy snack alternative - a testament to our commitment to smart food choices without compromise.
Easy Preparation of Prawn Crackers Snacks
The delicacy of prawn crackers snacks depends on an uncomplicated yet precise process. Sourced from high-quality prawn meat, the crackers preliminarily go through a freeze-drying method to preserve freshness. Skillfully pounded into paste and mixed with premium starch, the blend is next shaped into flat sheets and sliced into chips. A sun-drying session firms the chips, preparing them for packaging or home cooking. Simmering these chips in hot oil triggers a rapid expansion, resulting in the lavishly crisp, light, and satisfactorily bursting prawn crackers. This method ensures an authentic, remarkable flavor that makes prawn crackers snacks an all-time favorite.