Category
Soup & broths
In Asia, they love soup! In this category, you will find all the ready-made soups, soup pastes and broths to make your delicious homemade soup. Want to make Ramen? Then you will find most of the ingredients for this as well!
Check all soup & broths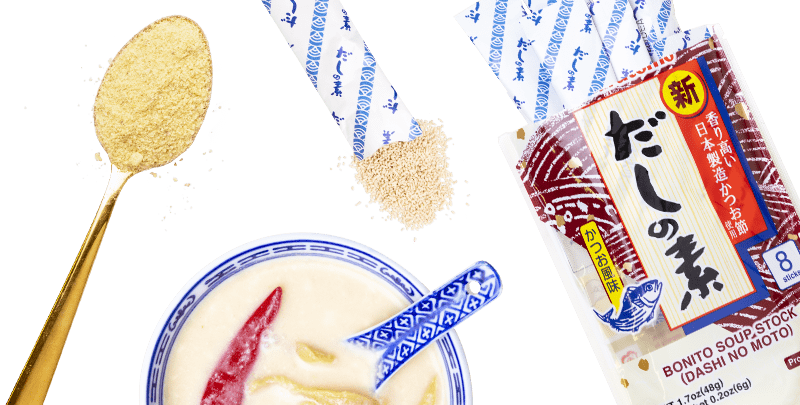 All Soup & broths
An Exquisite Taste: Soup Broth
The soup broth, a fundamental cornerstone in culinary arts worldwide, unfolds in various flavors and aromas. It is a versatile, nutrient-rich liquid obtained through the simmering of meats, vegetables, and aromatic herbs in water. The delectable taste and warmth of soup broth, often consumed as a base for soups and stews, or as a flavorful component for dishes like risottos and sauces, carry an appeal that transcends cultural boundaries. Childhood memories of delicious homemade broth-based soups might jog our minds; while for professional chefs, the quality of the broth often determines the success of their masterpiece. Besides, its recognition in holistic and traditional medicines for its comforting and healing properties is noteworthy. Each sip of the savory soup broth brings gastronomic pleasure while fortifying our bodies with rich nutrients. Now, with the advent of ready-made and instant soup broths, the appeal of this quintessential culinary ingredient has undeniably expanded, making it a essential staple in every pantry. The soup broth is indeed more than just a soup base - it's an emblem of comfort, nutrition, and global culinary harmony.
The Magic of Soup Broth
Rich, aromatic soup broth is a culinary delight, steeped in a diversity of flavors. It owes its omnipotent taste to various natural ingredients - a combo of fresh vegetables, aromatic herbs, and choice meat or poultry. The blend produces a potent nourishing elixir, packed with vitamins, minerals, and proteins. Key to its flavor profile are garden-fresh carrots, onions, celery, and crisp herbs such as thyme, rosemary, and bay leaf. Meat adds the quintessential umami essence, enhancing its universal appeal. The vibrance of a soup lies in its broth - a symphony of healthy, natural ingredients escorting a symphony of taste and nutrition.
Preparing Soup Broth for Optimal Nutrition
In the quest for wellness, soup broth is a timeless ally. The key lies in thorough preparation. Simmer the soup, using a mix of bones, veggies, and herbs to unlock a burst of rich flavors and wholesome nutrients. Bone-based broths, in particular, need 12-24 hours of slow cooking, allowing marrow, amino acids, and minerals to permeate the broth completely. With each steamy spoonful, you're not just satiating your hunger, but also nurturing your body. Done right, soup broth is a testament to the joy of slow food—robust, healthy, and comforting.