Category
Soup pastes & soup mixes
In Asia, they love to eat soup! Miso soup, Tamarind soup and delicious coconut soups like Tom Kha and Tom Yum are just a few examples of the many variations you can think of. In this category, you will find soup pastes with which you can easily make a delicious soup meal.
Check all soup pastes & soup mixes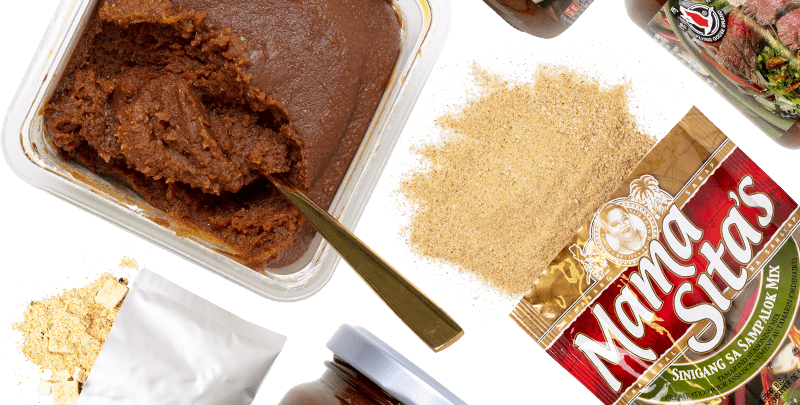 Popular Soup pastes & soup mixes
All Soup pastes & soup mixes
48

Soup pastes & soup mixes found
Delight in the Flavors with Soup Mixes
Bring home the rich aromas and delightful flavors of restaurant-quality soup with our varied collection of gourmet Soup Mixes. These ready-to-cook packages, packed under hygienic conditions, provide the perfect solution for a quick, easy, and healthy meal. Each soup mix is a perfect blend of hand-selected ingredients, sourced from the finest farms worldwide. This ensures an impeccable balance of taste and nutrition in a single bowl. The versatility of these mixes allows you to create a gamut of flavorful options, ranging from creamy tomato bisques to hearty chicken noodle classics and zesty minestrone. You're also provided with the opportunity to customize your soup by adding your preferred proteins or vegetables. Besides, these soup mixes cater to various dietary preferences with options like vegan, gluten-free, low-sodium, and more. The Soup Mixes are thus not just a quick fix for your hunger pangs, but a gourmet adventure that fits into your everyday dietary plans. Finally, their easy preparation makes them a convenient choice for the busy modern household.
The Nutrient-Rich Ingredients of Our Soup Mixes
Our soup mixes are created with premium, all-natural ingredients. Savor the complex mix of herbs, vegetables, and spices, comprised of dehydrated carrots, onions, tomatoes, bell peppers, celery, and a distinctive blend of oregano, basil, thyme, and black pepper. The ingredients are hand-picked to ensure their nutrient richness and to produce hearty, flavorsome soup mixes. They are also carefully dehydrated to guarantee an impressive burst of flavor with each spoonful. Each element adds to the overall texture and taste, leaving you with a soup mix that not only satisfies your hunger but also nourishes your body.
Preparing Savory Soup Mixes
Our palatable soup mixes are an amalgamation of rich flavors and easy-to-prepare pantry essentials, creating the perfect comfort food. To prepare, simply simmer the mix in boiling water, stirring occasionally to elicit an explosion of robust flavor profiles. Bursting with nourishing ingredients, each mix allows home cooks to craft restaurant-quality soups in their own kitchens. Enhance each tantalizing spoonful with additional seasonings for a customized culinary experience. Healthy, versatile, and convenient, these soup mixes are an indispensable addition to any meal plan, offering a quick and delectable solution for busy weeknight dinners.