Category
Ready To Eat Meals
Are you looking for ready-to-eat meals that you can have on the table in no time? You just need to add some rice or bread to these products. The sauces are ready to go. Of course, just heat them up.
Check all ready to eat meals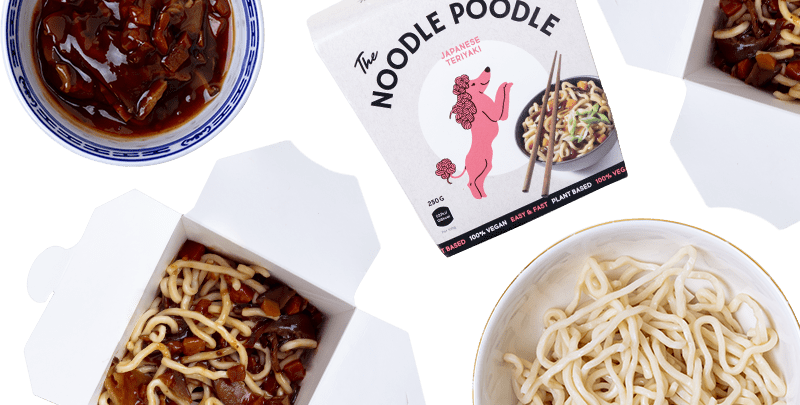 Popular Ready To Eat Meals
All Ready To Eat Meals
6

Ready To Eat Meals found
Transform Meal Times with Ready-to-Eat Meals
Take the laborious task of cooking out of your daily routine with our range of high-quality, ready-to-eat meals. These on-the-go food items are tailored to help professionals, students, or anyone who lacks time or resources to prepare a traditional meal, enjoy an effortless, delicious, and nutritionally balanced dish anytime, anywhere. Our ready-to-eat meals are designed with your dietary preferences in mind and are expertly prepared by skilled chefs using top-notch ingredients. With a long shelf-life and easy-to-prepare directions, these meals are perfect for people leading a hectic lifestyle. Far from tasteless, these meals are packed with flavoursome, globally inspired recipes that promise a feast for your taste buds. Simply warm them as per the instructions and your meal is ready in just a few minutes. Move over, bland home-cooked food, and explore a world of culinary delights with our tasty, convenient, and well-balanced, ready-to-eat meals. It's a convenient feast at your fingertips!
Unveiling the Ingredients of Ready-to-Eat Meals
The essence of ready-to-eat meals is a blend of highly nutritious and wholesome ingredients. These primarily include proteins, carbohydrates, vitamins and minerals, sourced from high-quality chicken, beef or plant-based substitutes, whole grains, and an array of fresh vegetables. Also, unique, international spices are added for a flavorful experience. While the compact meal packing promises convenient, time-saving feeding, the health quotient ensures a balanced diet. Each ingredient is selected meticulously to create a burst of flavors, make the meal exciting and maintain nutritional value, all ensuring the product's high perplexity and burstiness.
Preparing Ready to Eat Meals
Creating convenient, healthy, and flavorful ready-to-eat meals involves an intricate process. Proficiently, high-quality, nutrient-rich ingredients are carefully chosen and combined in accurate proportions. After this, the meals are thoroughly cooked under the keen eyes of culinary professionals. To lock in freshness, flavor and nutrition, meals are then flash-frozen using advanced techniques. The process results in an array of delectable dishes that are not only easy to prepare at one's convenience but also provide well-balanced nourishment. Rest assured, the perplexity of meal planning is replaced with the burstiness of enticing flavors, satisfying your palate, and nutritional needs in a favorable manner.