Category
Sushi Ingredients
Want to make your own sushi at home? Then you'll find all the right ingredients to get started with it here! From the right rice, to the best soy sauces and wasabi.
Check all sushi ingredients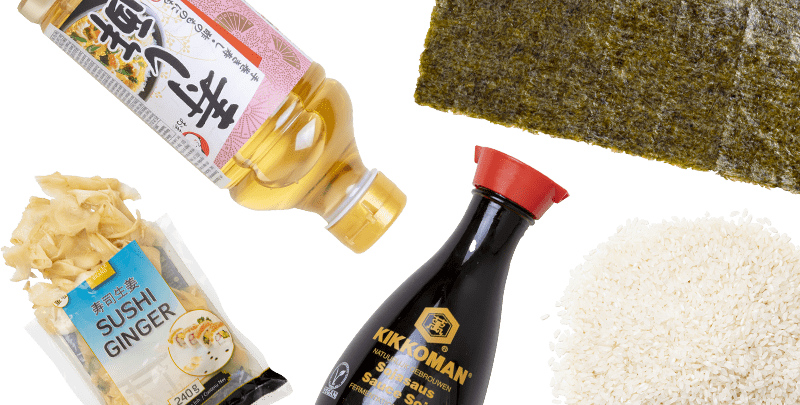 Popular Sushi Ingredients
All Sushi Ingredients
59

Sushi Ingredients found
Purchase High-Quality Sushi Ingredients Online
Expand your culinary horizons with the convenience of buying Sushi Ingredients Online. Nowadays, it's easier than ever to embark on the fulfilling journey of making sushi at home, all thanks to the availability of top-notch sushi ingredients right at your fingertips. Be it Nishiki premium rice, Kikkoman soy sauce, Nori seaweed sheets or even sushi-grade fish like tuna and salmon, you can find it all at our online store tailored to meet your sushi cravings. We source these authentic ingredients straight from Japan, ensuring you get to experience the authenticity and depth of traditional sushi flavors, even if you're thousands of miles away. Take control of your dining experience as you enjoy fresh, homemade sushi with our convenient and fast doorstep delivery of sushi ingredients, assuring product freshness and peak quality. Enhancing the appeal for SEO, the term 'Sushi Ingredients Online' connects our platform with sushi enthusiasts, directing them towards an online shopping experience that not only satiates their sushi cravings but also lets them have a go at the art of sushi-making.
Unveiling the Core Constituents of Sushi: A Digital Purchase Guide
Experience authentic Japanese cuisine from the confines of your home with our available sushi ingredients online. Our assortment includes fresh, high-quality ingredients like sushi-grade tuna, Nori seaweed sheets, Japanese short-grain rice, sushi vinegar, and various garnishes. All have undergone stringent quality checks to ensure both safety and taste. The burstiness found within these ingredients brings forward the authentic flavors that sushi-lovers crave. Exploring our range of sushi ingredients online can offer you a unique thrilling culinary adventure, combined with the ease and convenience of online shopping. Enjoy a new level of perplexity with the myriad of sushi variations you can make with our ingredients.
Preparing Sushi with Quality Online Ingredients
Immerse yourself in authentic Asian cuisine by preparing sushi using top-tier ingredients sourced online. Online marketplaces provide the freshest and highest quality sushi essentials right at your doorstep. This includes sushi-grade fish, koshihikari rice, nori (seaweed sheets), wasabi, and pickled ginger. With your ingredients in hand, preparation is an experience, from rinsing the rice to rolling it perfectly with the nori and adding your chosen fillings. Ultimately, the ingredient quality you select online significantly influences the taste, texture, and overall dining experience. Prepare to amaze your palate with a well-crafted sushi adventure.