Aloo Gobi Mutter
a flavorful curry starring potato
India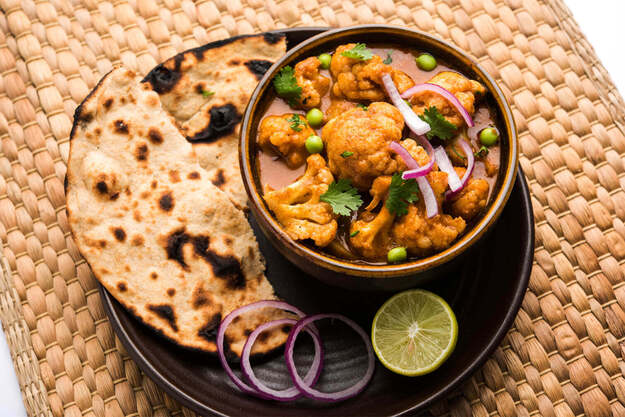 Main course
6 persons
35
Mild
Aloo Gobi Mutter is a delicious Indian vegan dish. The name already indicates what is in the dish: potatoes, cauliflower and peas. The spices make it a very flavorful dish.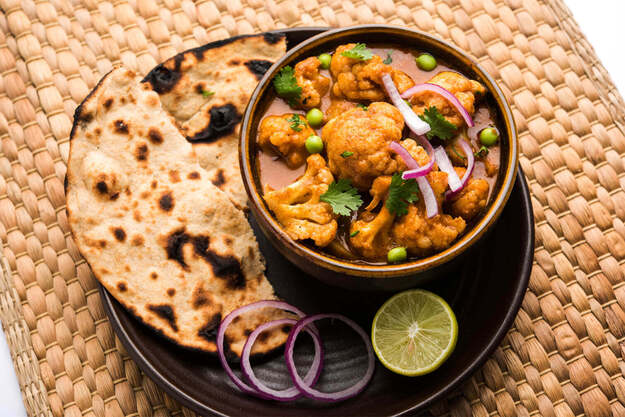 Ingredients
180 ml warm water
40 g Chinese block sugar finely chopped
1 Cauliflower: cut into florets
3 Potatoes
Olive oil
1 Onion
2 Garlic cloves: sliced
150 g Peas
1 tsp Ginger: grated
Fresh coriander to garnish 2 bars Chinese block sugar
4 slices of fresh Ginger
1500 ml Water
Preparation method for Aloo Gobi Mutter
Wash the cauliflower and cut it into florets.
Then cut the potatoes into pieces and wash them.
Then cook the cauliflower and potatoes until just tender, drain and set aside.
Heat a little olive oil in a frying pan and fry the onions until glazy.
Then add the garlic, turmeric, coriander powder, ginger, garam masala and cumin seeds and fry until fragrant.
Then add the potatoes, cauliflower and peas and fry briefly.
Then turn down the heat a bit and cook for another 15 minutes with lid on the pan.
Serve with fresh cilantro, basmati rice and naan bread if desired.
Serve tip
Serve with fresh cilantro, basmati rice and possibly naan broo