Asian Hot Dog
A deliciously tasty, spicy hot dog
Asian mix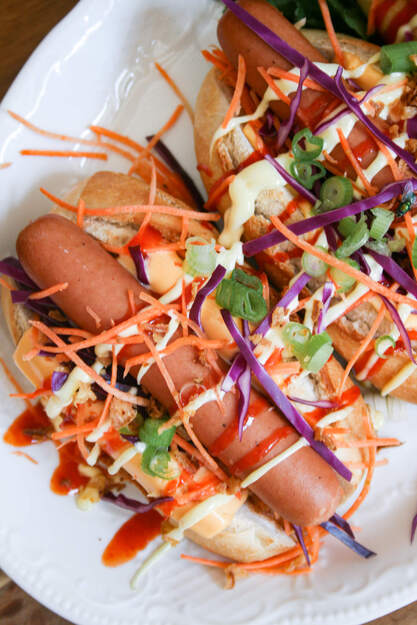 Main course
4 persons
10
Medium
A hot dog on its own time can really be a treat, especially when you make it yourself. This Asian hot dog with Filipino sausages and kimchi is a delicious Asian mix, quick to prepare and will definitely be made more often after this.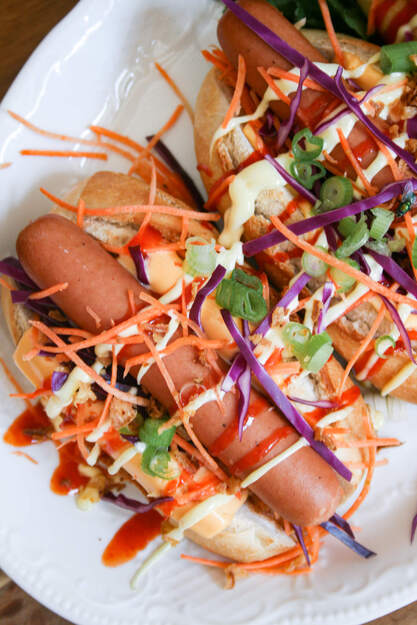 Ingredients
4 pistolets or wedges
4 slices of cheddar cheese
handful of grated carrot
handful of grated red cabbage
1 spring onion
Preparation method for Asian Hot Dog
Cut open a bun at the top. Top with a slice of cheddar cheese. In the meantime, heat the sausage.
Top with kimchi, carrot and red cabbage.
Top this with the sausage and sprinkle another bit of carrot and cabbage on top.
Top with kewpie and sriracha and sprinkle with fresh spring onion.