Asian Loaded Kimchi Fries
Your new favourite loaded fries
Asian mix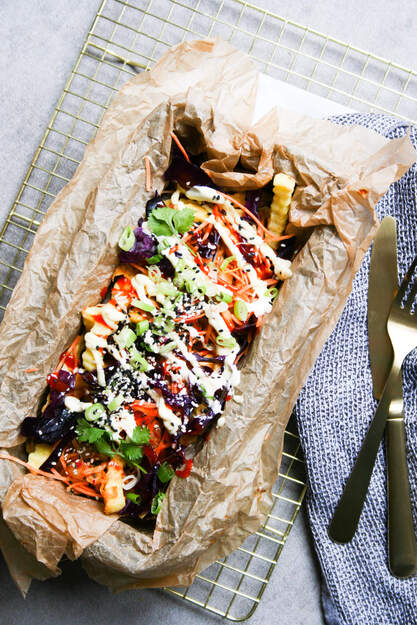 Main course
2 persons
30
Medium
Who wants plain fries, when you can have loaded fries. Not just any loaded fries, but Asian loaded fries with kimchi. The sour taste of kimchi goes nicely with the fat of the fries and of course with all the other toppings.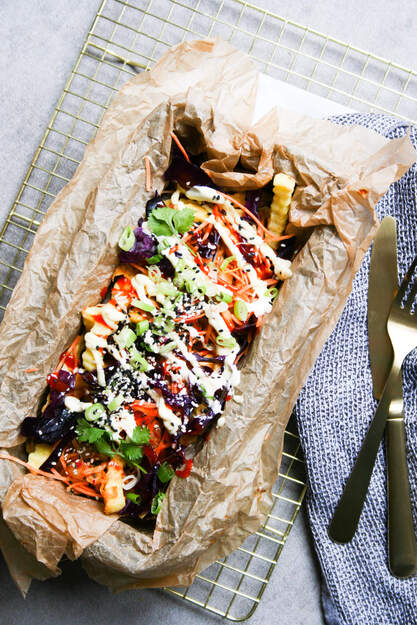 Ingredients
Fries
Cheddar cheese
Spring onion
Lime
Red pepper
Preparation method for Asian Loaded Kimchi Fries
Fry your favorite fries in the fryer or oven.
When the fries are almost ready, place them in a baking dish with cheddar cheese and kimchi.
This goes into the oven for a few more minutes so the cheddar melts over the fries.
Take the baking dish out of the oven and top with kewpie, sriracha, spring onion and sesame seeds.
Serve with some lime for extra freshness.
Red pepper finishes it off, of course.