Asian Christmas Rolled Salad
A nice roast with Asian glaze
Asian mix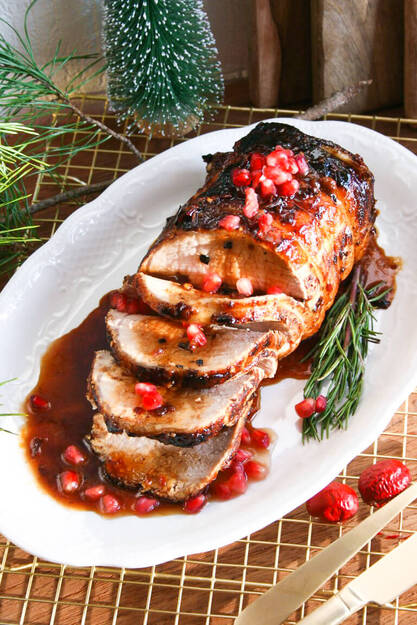 Main course
4 persons
90
Mild
Of course, a nice roast should not be missing at Christmas dinner. Give the roast a Christmassy touch by adding an Asian glaze.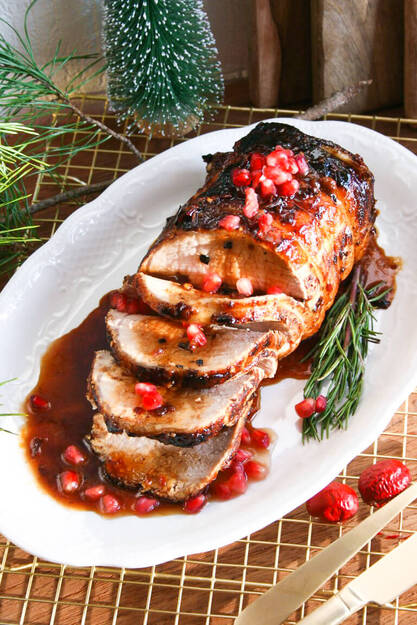 Ingredients
700 - 1000 g roast
3 tbsp brown sugar
2 cm ginger
handful of pomegranate seeds
Preparation method for Asian Christmas Rolled Salad
Put the Guava juice, brown sugar, ginger, crispy chili oil, soy sauce, sweet soy sauce in a saucepan and bring to a boil. Let this boil well for about 10 minutes, stirring occasionally.
Stick the cloves into the roast and fry it on high heat, briefly all around. This may be seared nicely.
Place the roast in an oven dish.
Pour 1/4 of the gravy over the roast and put it in the oven. This roast goes in the oven for 55 minutes at 165 degrees - but of course the baking time is slightly different for each oven and roast.
Set a timer for 20 minutes and pour 1/4 of the gravy over the meat again. Repeat this one more time.
Once the roast is done take it out of the oven. Slice thinly and pour the remaining gravy over the meat.
Top with some pomegranate seeds.
Serve tip
Garnish with a sprig of rosemary - tastes great with the meat and also looks decorative.